NEWZ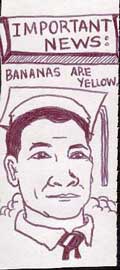 12/16/2008: These are the albums I am currently listening to:
John Houx- Haikus
Elizabeth Devlin- All Are Relative
Huggabroomstick- Major Matt Mason Presents:Alternate Huggabroomstick
Nirvana- Bleach
Nirvana- Nevermind
Nirvana- Incesticide
Nirvana- In Utero
The Accident That Led To The World-The Island Gospel
Department of Eagles- In Ear Park
Deerhunter- Microcastle/Weird Era Continued
Steve Earle- I Feel Aright
Neil Young & Crazy Horse- Live Rust
Neil Young & Crazy Horse- Year of the Horse
Neil Young- Neil Young
Neil Young- On The Beach
Paper The Operator-Solemn Boyz EP
10/30/08: Check out the Video for "Unemployment Dreams"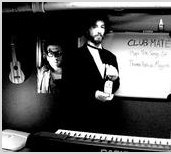 Check out Club Mate on MySpace. Club Mate is Neil
Kelly of Huggabroomstik. He has finished a full length album of TPM
covers. The track listing is:
1. What is Your Malfunction
2. Baseball Boatman
3.Now That Things Are Not So Well
4.One Way Long Drive
5.Nothing That Stitches Can't Sew
6. Avoiding People
7.Responsible Man
8. Pat Gives Me The Post on Sunday
9. Underneath/ Negative Hill
10. Backfire
11. Evening News
12. Hospital
13. Toin Coss
14. Mirrors and Smoke
15. Unemployment Dreams
16. Who Do You Give Your Money To?
17. The Remedy
18. You Could Go, You Could Stay
19. Papertown
9/1/2008: These are the albums I am currently listening to:

Sinead O'Connor- Theologian
My Morning Jacket - Evil Urges
Eric Wolfson - State Street Rambler
Beck - Modern Guilt
Deerhunter -- Cryptograms
Gerald Jay King - The First CD
Gerard Jay King -The Second D (Boy From Virginia)
Monotonix- Body Language
Fleet Foxes - Fleet Foxes
Times New Viking - Rip It Off
Times New Viking- Present the Paisley Reich
The Fiery Furnaces- Remember
The Fiery Furnaces-Blueberry Boat
The Fiery Furnaces- EP
The Fiery Furnaces- Widow City
Neil Young- Zuma
Blind Faith- Blind Faith
Club Mate - Plays The Songs of Thomas Patrick Maguire

8/2/2008: Check out Thomas Patrick Maguire's songs performed by Neil @
http://www.myspace.com/clubmatemusic
Mirrors & Smoke
Baseball Boatman
One Way Long Drive
Toin Coss
Responsible Man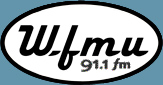 7/12/2008: Check out Thomas Patrick Maguie on WFMU's Beastin" the Airwaves with Kelli Hamilton .
7/3/2008: These are the albums I am currently listening to:
Brook Pridemore- Sings Greatest Antifolk Hits
The Pogues- The Very Best Of...
Free Kitten- Inherit
Silver Jews- Lookout Mountain, Lookout Sea
Vampire Weekend- Vampire Weekend
6/17/2008: Thomas Patrick Maguire is featured on the Karma Spares No One Blog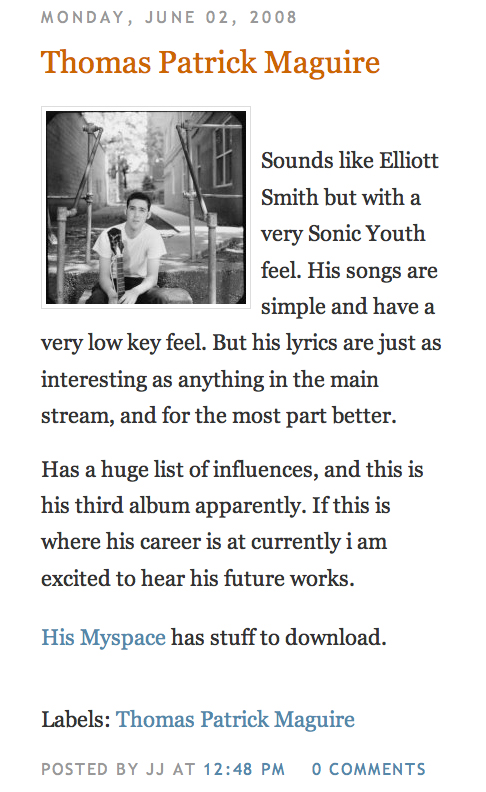 6/6/008 Thomas Patrick Maguire is featured in Gravyzine:
Thomas Patrick Maguire – Pissing Streams – Luv-A-Lot Records
Heartfelt simple acoustic folk rock with real soulful vocals. The sound and intonation of Thomas Patrick Maguire's voice makes this quite intimate sounding, like he's playing these songs to himself alone in a cabin in the woods, in the vast wilderness with not another human around for miles. I like the quiet feeling it brings to me, and the soft and pure sound of just his acoustic guitar and his lonely boy voice filled with a little angst and sadness. The songwriting is simple but fun to listen to as he lets you in to his world of little scrapes and secret cozy stories. There's a few tracks thrown in with drums and bass for variety but mostly it's just Thomas P Maguire and his guitar.
–Samia C.

6/1/2008: Thomas Patrick Maguire has been featured on Neil Young's website Living With War.
5/25/2008:
Check out Elastic No No Band's Myspace page here to here Thomas Patrick Maguire on the song "The Congregation"

5/1/2008: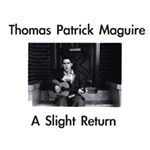 Thomas Patrick Maguire's New Album A Slight Return is Now Available on CD Baby

4/2/2008: These are the albums I am currently listening to:
Matty Pop Chart- Good Old Water
Matty Pop Chart-Everyone does Everything
Grizzly Bear-Yellow House
The Breeders-Mountain Battles
MGMT-Oracular Spectactular
Pissed Jeans- Hope For Men
No Age-Nouns
Anticomp Folkilation
Debe Dalton-Live @ Sidewalk Cafe
Steven Mounier-A Diferent Kind of Savior in the Sky